I got the bottle of Woodchuck Summer Time Blueberry cider as part of the "Cluster Chuck" variety pack along with the Woodchuck Amber, Granny Smith and the new Local Nectar which i'll be sure to review on soon. Apparently the Local Nectar is one of a rotating lineup of test batches, reserves, etc.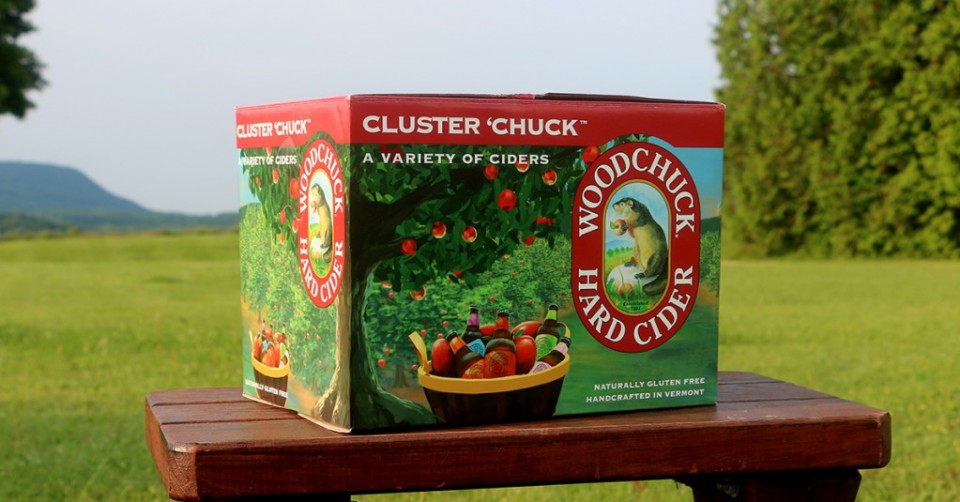 Here is what woodchuck has to say about their summer offering:
The sounds of the lapping lake-shores, the mountain views, and memories of fresh picked blueberries, now in a convenient six-pack. Exhibiting a slight tartness, this cider begins with a full, robust flavor followed by a rich summertime taste.
The Summer Time cider pours a light straw color, beautifully clear and crisp with thin fizzy carbonation. The aroma is predominantly sweet apple with blueberry following right behind.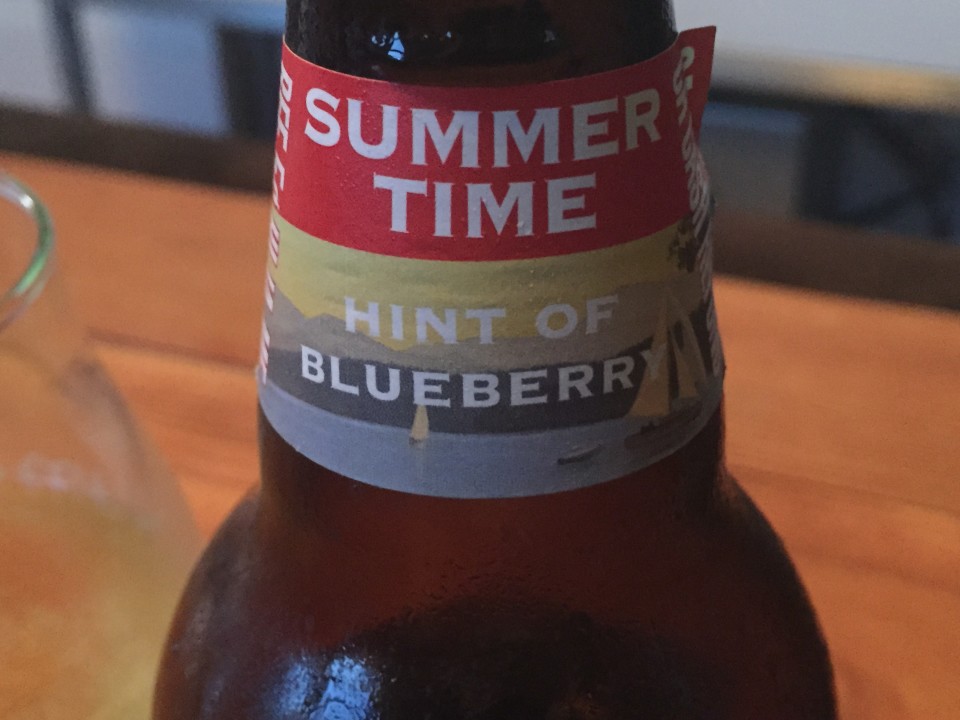 It's a sweet cider and it comes through on the first sip. Its not quite as sweet as some of the other offerings from Woodchuck. The sweetness gives way to a very light blueberry flavor. The blueberry flavor tastes a bit artificial – I guess that's sort of necessary to get blueberry flavor in anything since it has such a mild flavor profile. The cider finishes with some tongue tingling tartness nicely cutting some of the sweetness. The flavors sort of remind me of gummy worms – not sure if that's a good thing or bad.
The cider is definitely a summer sipper – light bodied and refreshing. I do wish they cut the sweetness a bit. I think that would make it even more refreshing on a hot summer day. Overall, not one I would reach for during the colder weather but I wouldn't mind having one in august while sitting on a hot dock, feet dangling in the cool lake water.