The Rojo is one of a select few ciders coming from Bantam Cider Company out of Cambridge, MA. They take their time to refine their recipes, and it shows in the final products. The Rojo incorporates ale yeast that ferments on the dry side. It is aged with sour cherries and black peppercorns. It drinks a little tart, with the cherry flavor throughout and just a touch of spice from the peppercorns on the finish.
It had a mild aroma, but notes of tart granny smith and light floral honey come through as it opened up. It has a nice effervescence on the pour, which quickly dies down into a light amber color. Because of the ale yeast used and the lack of filtering it has a slightly cloudy appearance.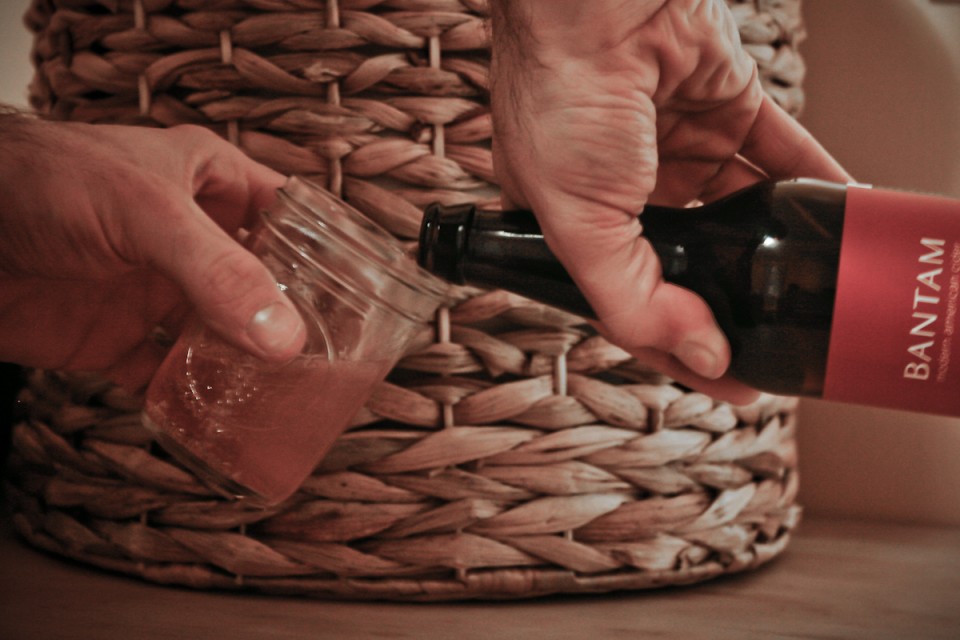 Very tart up front and on the finish. There is a distinct cherry flavor throughout the sip. The spice from the peppercorns comes through a little on the finish. They add just enough complexity without being overly noticeable, balancing the tartness slightly (very slightly). It still gives you a bit of that tongue-click-on-the-roof-of-your-mouth finish.
It remains light and refreshing from sip to sip, yet has enough going on to keep you intrigued throughout. Overall, a nice cider that can complement a wide range of foods. It would feel especially at home on the Thanksgiving table.