Like my previous review of the Woodchuck Summer Time Cider, the Local Nectar Cider came from the "Cluster Chuck" variety pack. It was a surprising find, primarily because of the unique label that stood out from the other bottles in the pack. Because of this, I thought it was a unique limited release but looking on the Woodchuck website it looks as though it is one of their standard offerings – what they call their "Core Ciders" (which we at Cider Core like for obvious reasons).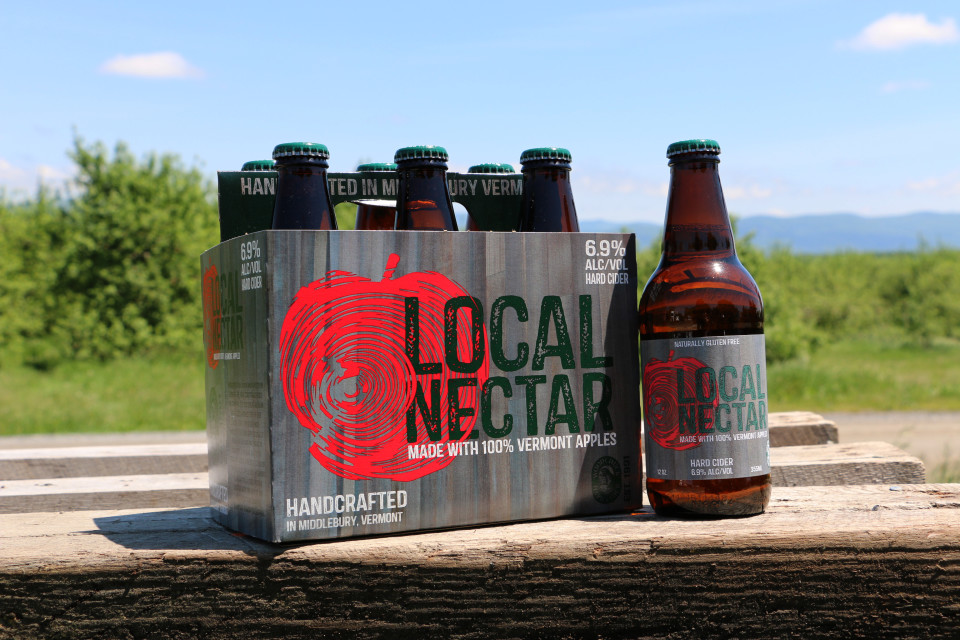 Here is their description of the Local Nectar:
Woodchuck® was born and raised in Vermont and our roots remain firmly entrenched in our home state. This cider was handcrafted using apples solely from our orchard partners in Vermont. It is light and crisp, semi-dry, and a pure reflection of the fantastic apple crop Vermont is known for.
As a native Vermonter, I appreciate Woodchuck using local ingredients and helping out the Vermont economy. Vermont also has solid brand power, so it only helps them to put that brand to work with this cider.
Through some digging, I found out that the Local Nectar will be a series of ciders (which makes sense) and that woodchuck is introducing a 100% Michigan Apples Local Nectar. However, I will be reviewing the 100% Vermont Apples version.
It pours a very pale yellow color, almost clear with delicate carbonation that quickly dissipates. The aroma is nice – ripe, tart apple with a little floral undertones.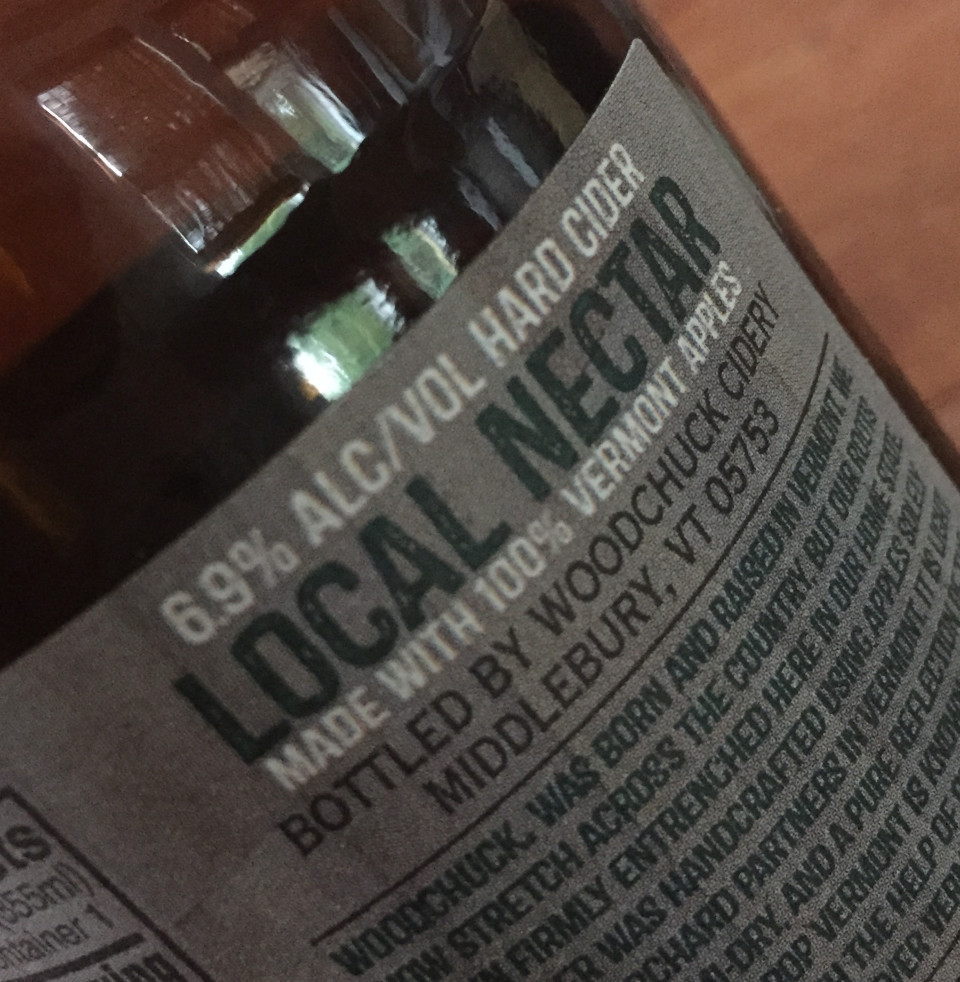 It sips just as it looks – light and refreshing. It comes in at 6.9% abv, which is a little higher than the 5% woodchuck standard ciders usually come in at, but the added alcohol wasn't noticeable. It has nice tartness and leans more toward the dry side with some slight sweetness to balance it out. It finishes with a great crispness.
Often times I feel like the flavor of woodchuck ciders boarder on, if not tip toward artificial tasting, but I didn't get any of that from this one. It was quite nice. The way a semi-dry cider should be. A great addition to the Woodchuck lineup, especially for the summer.