Hops are a staple ingredient in beer making. They impart the bitter balance to the sweet malt sugars and also have antiseptic qualities to prevent spoilage. Hop-heads are beer drinkers who seek out beers with full hop flavors, which are most present in the IPA (India Pale Ale) style. While the hop plant has been widely revered by beer drinkers, it is somewhat difficult to find in cider.
Here are my top five Hoppy ciders available on the market. As a long-time fan of hopped up IPAs, I hope there are many more to come!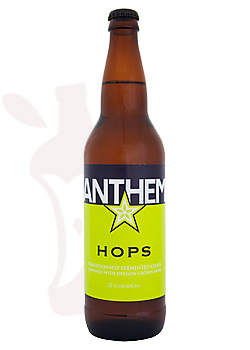 Anthem Cider is brewed by Wandering Aengus Ciderworks in Salem, OR from varieties of "dessert" apples such as Honeycrisp, Pink Lady, Fuji, Gala, and Golden Delicious. The first batch of Anthem was kegged inMarch 2010 and since then they have been experimenting with different types of cider.
One of those successful experiments is the Anthem Hops Hard Cider. As a tribute to the Northwest's love for hops, this cider uses Oregon grown Cascade hops. A super versatile hop variety, Cascade is known for its mild bitterness and fragrant floral aroma.
Anthem Hops is dry hopped for about three weeks, imparting a mild bitterness and great citrusy and floral aromas. It's a complex, easy drinking and refreshing cider.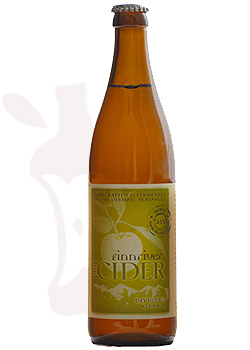 Finnriver is another Northwestern cidery. It is handcrafted on an organic farm in Chimacum, WA. Just like the Anthem Hops, the Finnriver is also dry hopped with Cascade hops. I assume it is hopped for a shorter period of time. It has all of the floral aroma and mild citrus character but not much of the bitterness.
With the up-front hops character it really is "Apple cider meets an IPA." Grassy and easily quaffable, it's a good bridge for Hop Heads into cider drinking.
3. Woodchuck Dry Hop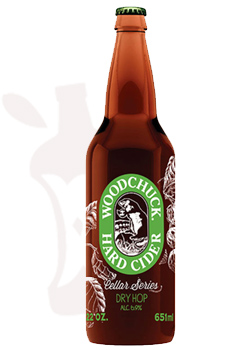 This hopped up cider comes from the powerhouse that is Woodchuck Cider. It comes as part of their new Cellar Series line.
is the Dry Hop is the first cider in our new Cellar Series line. The Cellar Series is where Woodchuck gets "innovative and imaginative" – trying out new flavors in small batches.
The Dry Hop has a gentle hop aroma that gets more noticeable as it warms. Its a well balanced dry cider that lets the apple character shine while the hops play a supporting role.
4. Bad Seed IPC (India Pale Cider) Reserve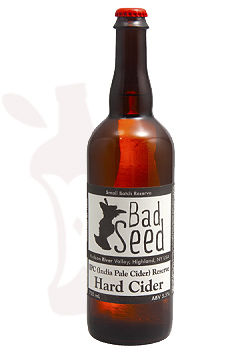 Bad Seed Cider Company Hails from Highland, NY. Really catering to the beer drinkers out there, they call theirs an "IPC"
Bad Seed's IPC is another one that uses the Cascade hop…While its a great variety, there are so many amazing hops out there. Lets get creative!
It's crisp and tangy with hints of grapefruit that really opens up as you drink it.
5. Colorado Cider Company GRASSHOP-AH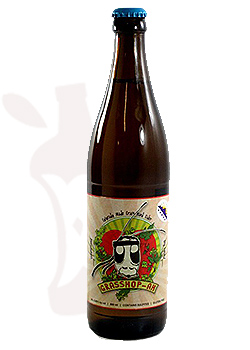 With two ciders from the North West and two from the North East, here's one from in-between. The Grasshop-Ah from The Colorado Cider Company infuses their flagship cider with lemongrass and hops.
Unlike the subtle flavors of the Woodchuck, the Grasshop-Ah has bold, powerful flavors. Aromas of lemon zest and freshly cut grass lead to flavors of light hops and a citrus kick of lemongrass.
Leave a comment below and let me know your favor hopped cider or clue me in on anything I may have missed!